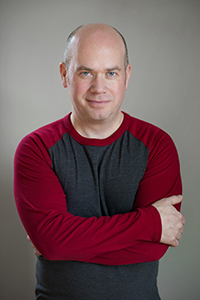 Kent Davis is a writer, actor, solo performer, teacher, and improvisational comedian. His work has been presented in theaters from Los Angeles to Philadelphia to Edinburgh. Film and television credits as a short, bald man include an array of concerned friends, overbearing flunkies, and odd-yet-amusing next door neighbors. He's in his third decade of professionally making stuff up.
At the same time, boy's gotta eat. Parallel to his performing career, he has held an array of positions in strategic planning, corporate law, universities, brand management, and strategic design.
Teaching and performing improvisation have been the constants in his professional life. Snake Oil Workshop was founded to leverage that background for business and the academy. We train business and academic professionals in the cornerstones of applied improvisation: creative risk-taking, navigating stressful situations, building teams, and managing change.
He is a faculty fellow in the Honors College at Montana State University. He is the author of the children's literature trilogy, A Riddle in Ruby, published by Greenwillow Books/HarperCollins. He holds a BA in English from the University of Pennsylvania and an MFA in Theater from UC, San Diego. He's one of the two honchos at Dark Matter Studios, which makes games for geeks like him.
He appreciates good food, good drink, and good stories. Especially if the stories have dragons.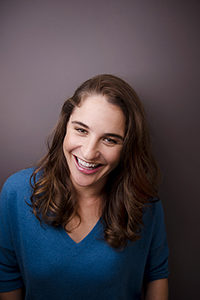 Danielle Thomsen combines improv training with 10+ years as a professional in the non-profit world, most recently as a Program Manager for the Western Conservation Foundation. You can see her perform with the Verge Theater's MainStage Improv Troupe and in the 'Silly Moose' Improv for kids show.
In her work for non-profits such as the National Parks Conservation Association, she has participated in and conducted various trainings, from how to work with consultants to presentation skills. She has a BA from Oberlin College, a mushroom hunting habit, and a pound-pup named Lilly.