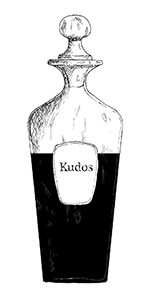 We're proud of what we do, but don't take our word for it.
Stacie Wunsch, President, Mercury CSC
At MERCURY, we preach that creativity can come from anyone. Snake Oil's workshop helped us fully realize that vision by breaking down the mental and physical barriers to communications and free thinking that exist in any business.
The Snake Oil Workshop was a great compliment to our Leadership Montana training – both the personal development elements related to Gracious space and communication as well as team building amongst our group. Danielle, Kent and their team led a fun, interactive workshop and they took time to develop discussions that helped our participants put the exercises in context so they could use what they've learned in their day to day work. I highly recommend this as a fresh, useful tool to make you and your organization more effective.
Snake Oil opened up an all-day Board and Staff Strategic Planning Retreat. All of the participants, even the most skeptical and nervous, had fun, engaged, laughed and learned. The various components, exercises and games helped to set the tone for our entire retreat, from engaged listening to more active, thoughtful participation. People said they wished we had had more time for improv.
Robin Hubbard, Chief Operations Officer, The Gill Foundation
Some of our staff was nervous about trying improv, but Kent and Danielle quickly got them engaged and laughing. They created a comfortable atmosphere that allowed everyone to participate, learn, and have fun at the same time.
Brent Rosso, Ph.D., Assistant Professor of Management and Entrepreneurship, Montana State University
Kent and Danielle were phenomenal! In short order, my students — some of whom were very uncomfortable with the idea of "improvising" — were laughing and thinking on their feet. This was a dynamic and comfortable way for us to practice and develop improvisational skills that are so vital to creative, entrepreneurial thinking. It also really brought the group together. Thanks!
Laurel Angell, Non-Profit Director
Working with the Snake Oil Group was a great experience for our team, as it allowed us to really recognize all of our go-to work patterns and find fun, creative solutions to stepping out of these patterns. It helped us to recognize people's creative strengths, and how to best use these to tackle issues when we're stumped in the workplace.